---
They're the blokes that don't get the credit they deserve, while their flashy halves and outside backs steal the limelight.
But without a damaging forward pack putting you on the front foot, the backline can kiss their glory goodbye.
Size isn't everything, sometimes it just takes a little bit of heart to get one over the opposition.
No.16 
8. Daniel Alvaro, 9. Kaysa Pritchard, 10. Junior Paulo, 11. Manu Ma'u, 12. Tepai Moeroa, 13. Nathan Brown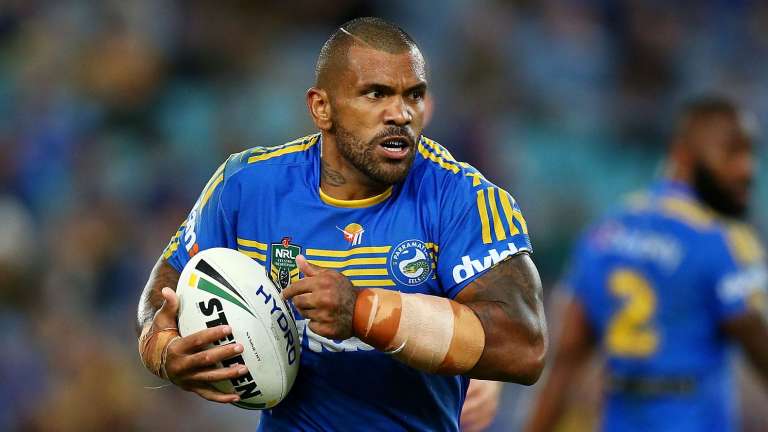 Comments: Plenty of grunt and size, not a heap of class. Despite being in his first year, Nathan Brown was the driving force of Parramatta's big men, eating up the metres with some smashing runs. The Eels were surprisingly one of the least active clubs in the player market, but Junior Paulo will add starch to the pack after returning to Parramatta from the Raiders. Daniel Alvaro was the best player in the team last season and looks to build on his 2018 success. 
No.15 
8. Aiden Tolman, 9. Michael Lichaa, 10. Dylan Napa, 11. Josh Jackson, 12. Raymond Faitala-Mariner, 13. Corey Harawira-Naera
Comments: The Bulldogs lost their best player in the off-season in David Klemmer, arguably the best front-rower in the game today. However, the replacement of Dylan Napa from the Roosters will help soften the blow. The Doggies still boast some solid veterans in Aidan Tolman and Josh Jackson that will keep them competitive, but it is their depth on the bench that will be most concerning to Dean Pay.
No. 14 
8. Russell Packer, 9. Robbie Farah, 10. Ben Matulino, 11. Chris Lawrence, 12. Ryan Matterson, 13. Elijah Taylor
Comments: A much better look last season from their forward pack, but they still lack a strike weapon. Ryan Matterson is a good pick-up from the Roosters and should assist in attack. New Zealand combination Russell Packer and Ben Matulino provide plenty of grunt up front, but the Tigers' pack is lacking in a real X-factor player to break games open from the middle of the field.
No.13 
8. Tim Glasby, 9. Danny Levi, 10. David Klemmer, 11. Lachlan Fitzgibbon, 12. Aidan Guerra, 13. Mitch Barnett
Comments: Ranked at 'unlucky' 13th spot and is kinda of fitting as this forward pack could go either way in 2019. We are predicting good things though, especially luring David Klemmer to the club, arguably the best buy of the season. He's just what the Knights needed – a big body forward rep experience. Lachlan Fitzgibbon is a star in the making, and of course Aidan Guerra has played at every level and won a premiership. A nice all round bunch, something that has been missing in a Knights forward pack for some quite some time.
No.12 
8. Dunamis Lui, 9. Josh Hodgson, 10. Luke Bateman, 11. Joseph Tapine,12. Elliot Whitehead, 13. Josh Papalii
Comments: Once the NRL's biggest pack, the departures of Shannon Boyd and Junior Paulo will no doubt be felt by Ricky Stuart next season, Dunamis Lui and Luke Bateman will replace them but the power and intimidation factor is no longer there. The Raiders will have star Josh Hodgson from Round 1 this season which is something they missed in 2018, the forwards feed of him and sets-up the Raiders attack. Joseph Tapine, Elliot Whitehead and Josh Papalii are stars and will keep this forward pack rolling forward,but they do fall in rankings due to Boyd and Paulo leaving the club.
SEE PAGE 2 FOR MORE…..